The Tess Group are an award-winning training provider, providing bespoke training to meet your ROI goals.
We offer a partnership approach to design in-house, tailor-made courses that are bespoke to your business.
The Tess Group are a training provider based in Northampton. We offer a range of training services to cater to your every need including fully funded apprenticeships and short courses, as well as bespoke learning and development courses.
TRANSFORM, EMPOWER, SKILLS, SUCCESS
GREAT TRAINERS, ENJOYABLE PROGRAMMES,
SUCCESSES AND OPPORTUNITIES FOR EVERY LEARNER
Our Focus
The Tess Group are an independent training provider that can help you to meet your talent strategy goals for both employee skill development & business performance.
If you're an employer we can offer you two different methods of developing your staff, either through a work-based apprenticeship to add to your staff's skills and increase employee engagement or you can utilise our bespoke Learning & Development team to give you the training tailored to your needs.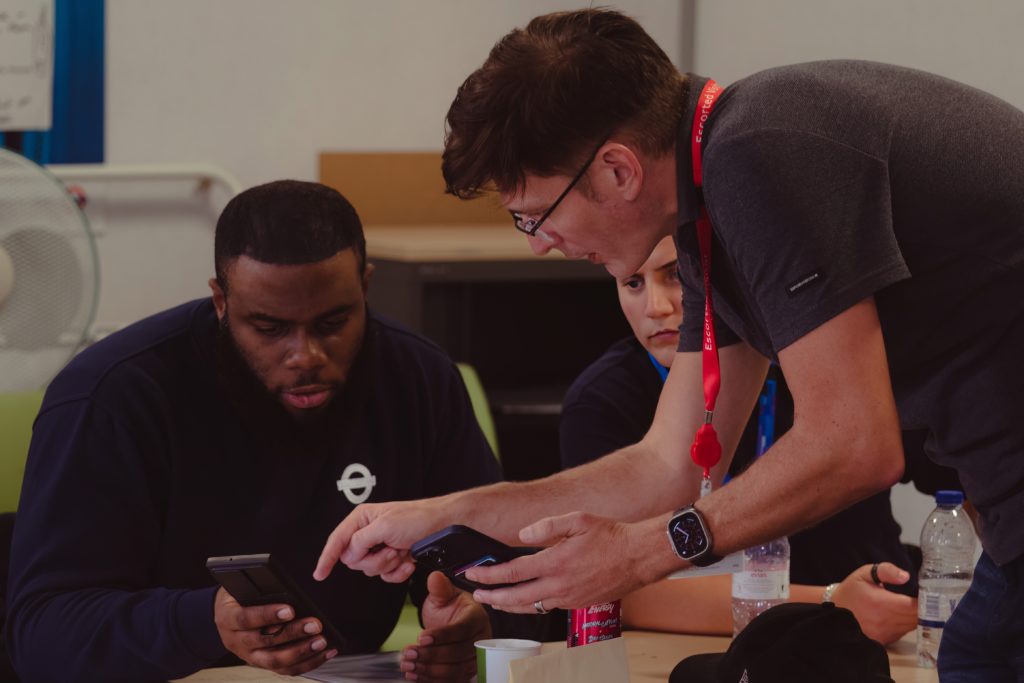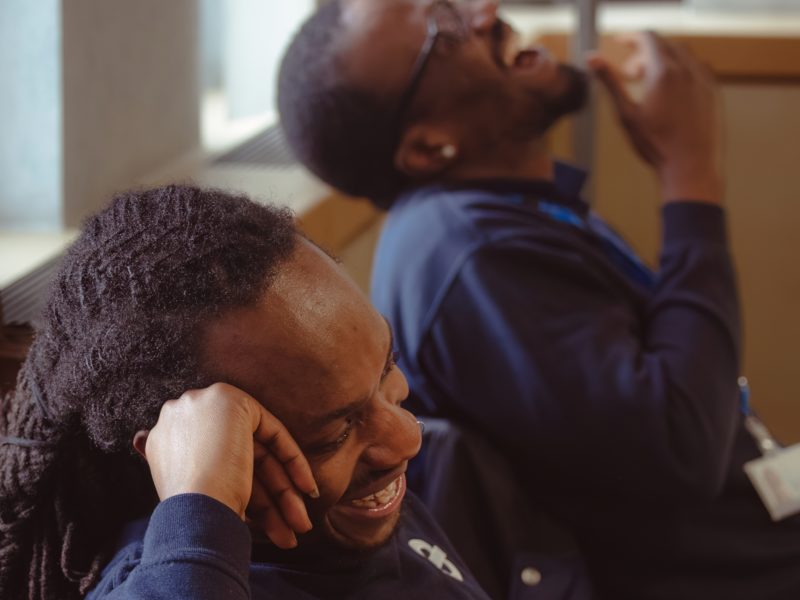 If you're a learner, new school leaver, or just want to learn a new skill our Apprenticeship courses can get you on the right path; helping you find your place in the working world and begin your career.
We at The Tess Group pride ourselves on our ability to give you an all-inclusive solution. If you're looking for apprentices, apprenticeship levy courses, bespoke training, or a new career – we are the training provider for you and The Tess Group can support you to achieve your goals.
We aren't a massive fan of the expression 'one stop shop' but it does get across the point that we can deliver to all parts and all areas of your business! Thus saving you time, effort and money.
No tick boxes in sight! We actually train, coach and develop the people. We can even deliver modules remotely for anyone on the move. We use the best quality partners from BKSB to Onefile to help us pinpoint and differentiate our learning for each person. Learners can work on Smartphones, IPads, Laptops plus Employers can log in and check learner's progress.
Did we point out we deliver world-class training and development? This is why most levy payers are interested in us as we can complement and connect the levy to the business need and help demonstrate and show real ROI.
If you have people development needs, get in touch today. 
Award Winning Training
In 2020, we won the award for Best Apprenticeship Provider at The Signature Awards.
We are a training provider you can trust and rely on, just look at some of our reviews down below!
Given the industry and sector we work in the training and assessment times were flexible to our needs and various locations. Peer to peer feedback has been very useful in terms of taking part in the training and customers are happy to receive a high level service. Team productivity has increased as a result of working more efficiently and safely.
The programme met operational and location needs and was flexible in terms of group dates. In addition there was a bespoke branded learner workbook. The training has support to help overcome challenges within the business through effective communication and given the learners toolkits they can use in real-life such as the gaining commitment methodology and the performance checklist framework.
The staff all enjoyed the training and has boosted their morale as they were able to see each other in a different environment other than work and learn skills from each other. Training was very flexible, all training was done at a convenient time and location that met the needs of the learners and the business.
There has been a great knowledge and insight to support learners in their role, this includes day to day operational processes and how to conduct themselves. The training was interactive and split into groups to work around business needs and focus on specific role needs.
I came across The Tess Group just before Christmas when looking for an Apprenticeship provider. From the first interaction I could tell this organisation was different - flexible, accommodating, genuine and friendly. Over the months we have been working together we have developed a great professional relationship. I actually enjoy all of our interactions. The feedback from my apprentices on their tutor is outstanding. I cannot recommend this organisation highly enough.
TO BE A WORLD LEADING PROFESSIONAL DEVELOPMENT ORGANISATION
C - COLLABORATIVE R - RELIABLE I - INSPIRATIONAL B- BOLD
Want To Know More Information?
Get in touch and complete the form below, we would love to hear from you!
Anthony McDonald
10/11/2023
Top class Trainer, would greatly recommend!. I'd Greatly appreciate and valueued the time training with my trainer Neil during the CSAS/RSAS course, he had great subject knowledge and experience which helped to aid my understanding of the course. Felt that I was well supported and encouraged throughout cours, great use of training materials and power points kept all students interested and engaged would greatly recommended Neil as he was instrumental in getting us though this course.
The CSAS/RSAS course was Extremely useful. The way it was delivered was quite engaging and gained knowledge which will be useful during the job role. The trainer, Neil Richards was very professional.
Alexander Mendoza
10/11/2023
Neil makes the course fun and engaging. He doesn't hesitate to provide support when asked. He helps with applying the theory in practical ways. Amazing and would recommend him.
iftikhar hussain
10/11/2023
Neil Richards who delivered our course did an excellent job in teaching us. I believe this course will have a positive impact for my job.
Ricardo Da Silva
20/10/2023
Neil was a very good trainer & instructor for our CSAS/RSAS training, making the work load of the course training feel less intense than it was. Very friendly and approachable manner, allowing us to get all question answered and able have enough capacity to pass the final assessment. Thank you Neil and Tess group
Interesting learning experience to acquire new skills to support the existing skills for the role of TSE . Great module well put togather and delivered in a active and engaging manner. The course trainer was equipped with different layers of skill and knowledge to deliver what could be a strenuous course in a professional way.
The 5 day Csas, Rsas course was very interesting. Neil was very helpful and made the whole group feel comfortable and confident. He made everyone want to engage and take part.
The CSAS/RSAS course was very good and I am more confident in doing my role now. The trainer, Neil, delivered the course very well he was very patient and very helpful with our journey.
The training was enjoyable not overwhelming even though it was only a week. The trainer make easy for us take something from course. Overall it was great.
Completed CSAS course with trainer Neil for my organisation. Heavy content but delivered incredibly well and supported throughout in learning. Great job 👏